All Ozeano frames come with market-leading polarised lenses that feature the very best in optic technologies. The highest performance lenses you can confidently rely on, whatever the occasion.
All Ozeano lenses come with a superhydrophobic coating that repels liquid and is anti-static, ensuring the lens is extremely resistant to water, sweat, oil, grease, dirt, dust etc.
The hydrophobic coating ensures your lenses require less cleaning than normal lenses, as it significantly repels any stains and grease from fingers, and any sweat or rain will easily run off the surface of the lens, so it doesn't impact their performance or visibility.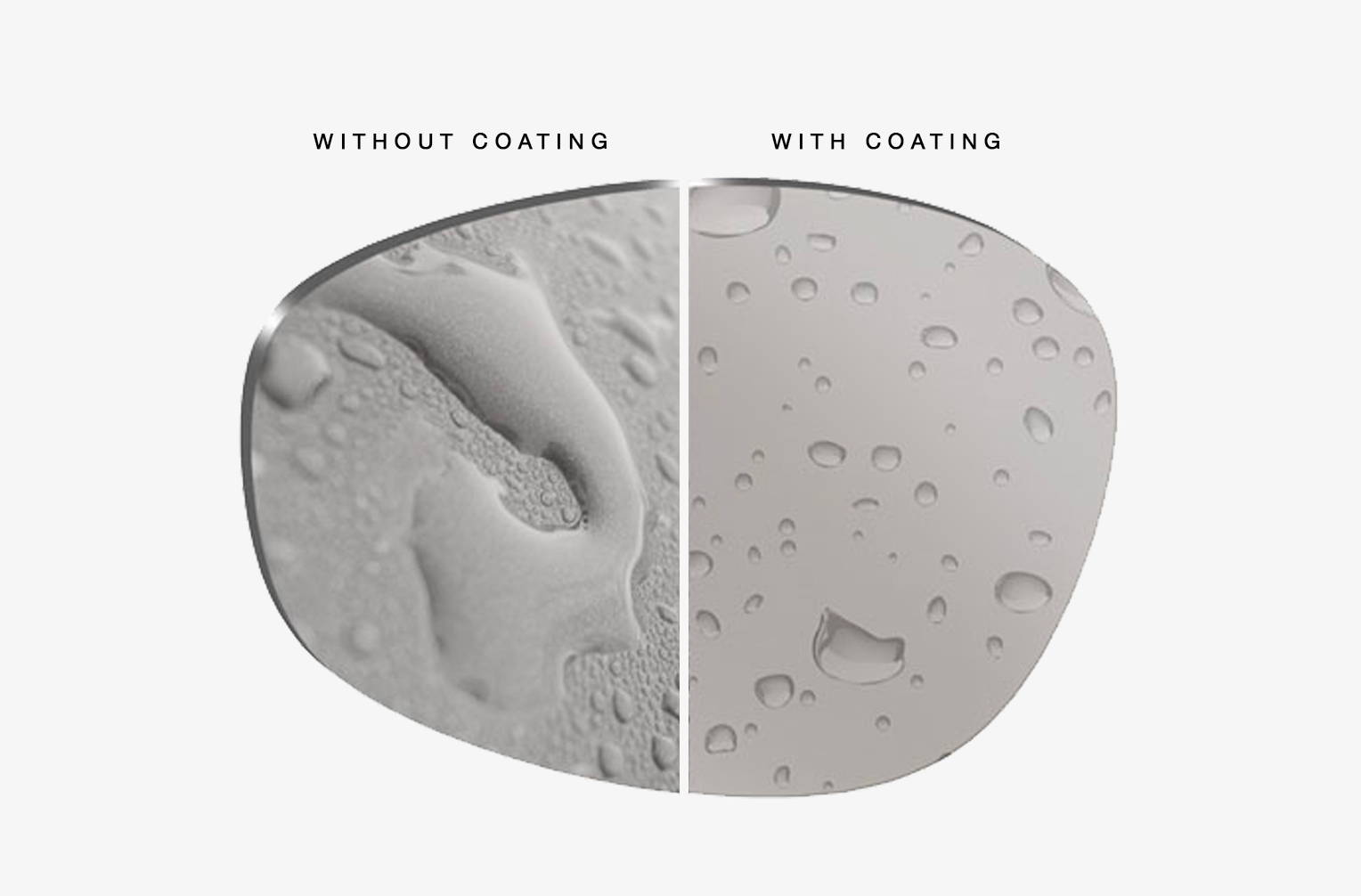 Our sunglass lenses feature a polarising filter that reduces reflected light and glare even in the brightest sunlight. Polarised sunglasses improve your vision and safety in any outdoor activity by blocking polarised light reflections, that can otherwise lead to disturbing glare.
The polarised lenses result in more sharply focused vision, with contours becoming clearer and vision in bright sunlight being considerably more relaxing and less fatiguing. Our premium lenses also feature a special tint to enhance colour perception and contrast.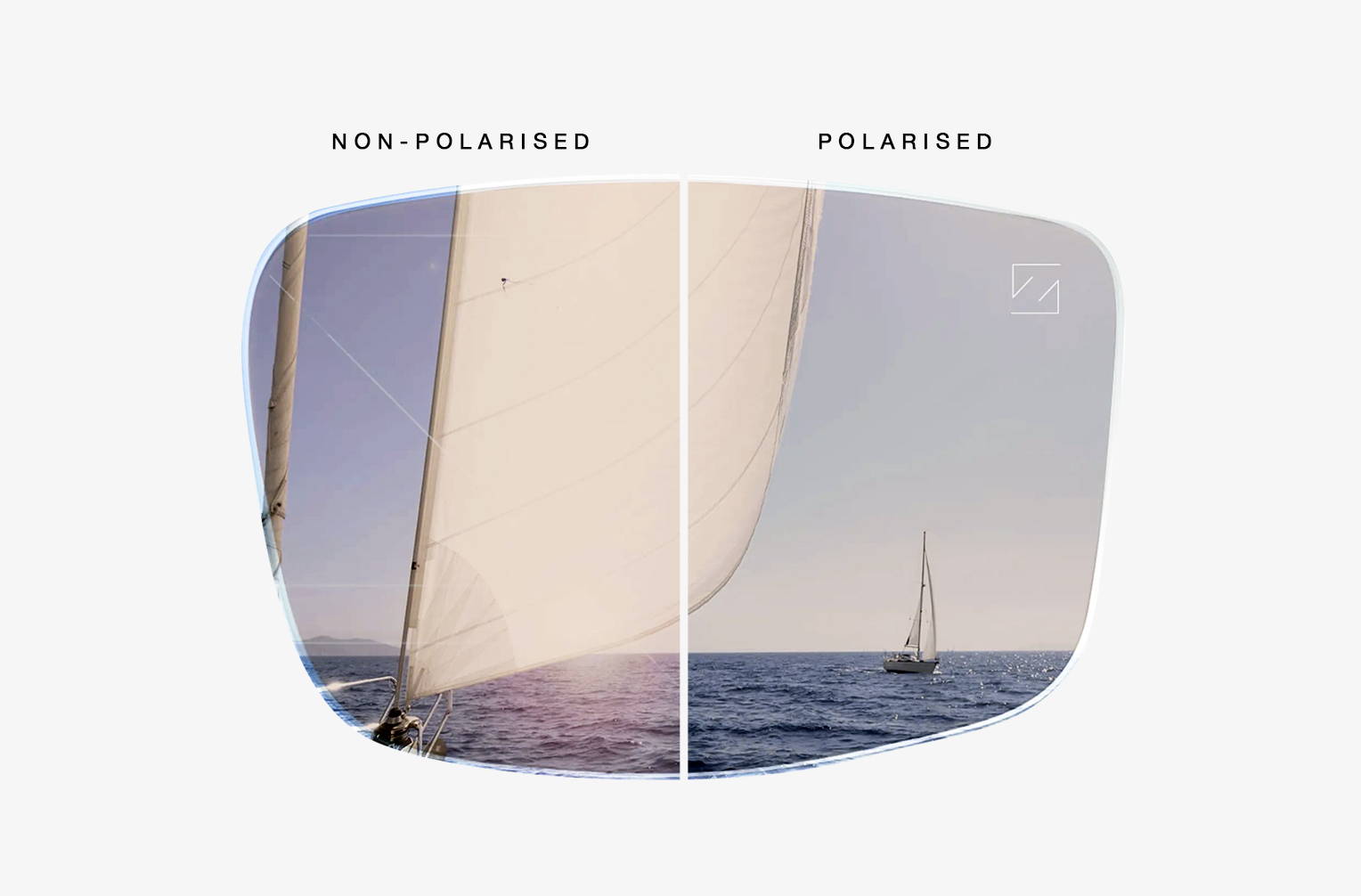 High-performance lens coatings are applied to all our lenses, making them extremely durable against scratches or adhesive dirt. The coating ensures the lenses stay dirt-free for longer and makes them significantly easier to clean.
With superior hardness and scratch resistance, your sunglass lenses will provide better clarity, stay cleaner and last a lot longer.
All lenses are UV400, meaning they offer 100% protection against UVA and UVB radiation, providing optimum protection for your eyes. UV rays can be just as harmful to the eyes as they are to the skin. For that reason, it's important to always choose sunglasses that offer this level of protection.
Our lenses are approved 'category 3' lenses, providing high protection against sun-glare and good UV protection; however they are not suitable for driving at night or under dull light conditions. All Ozeano lenses meet the Australian requirements of AS/NZS1067:2016 and European EN ISO 12312-1:2013+A1:2015 standards for sunglasses.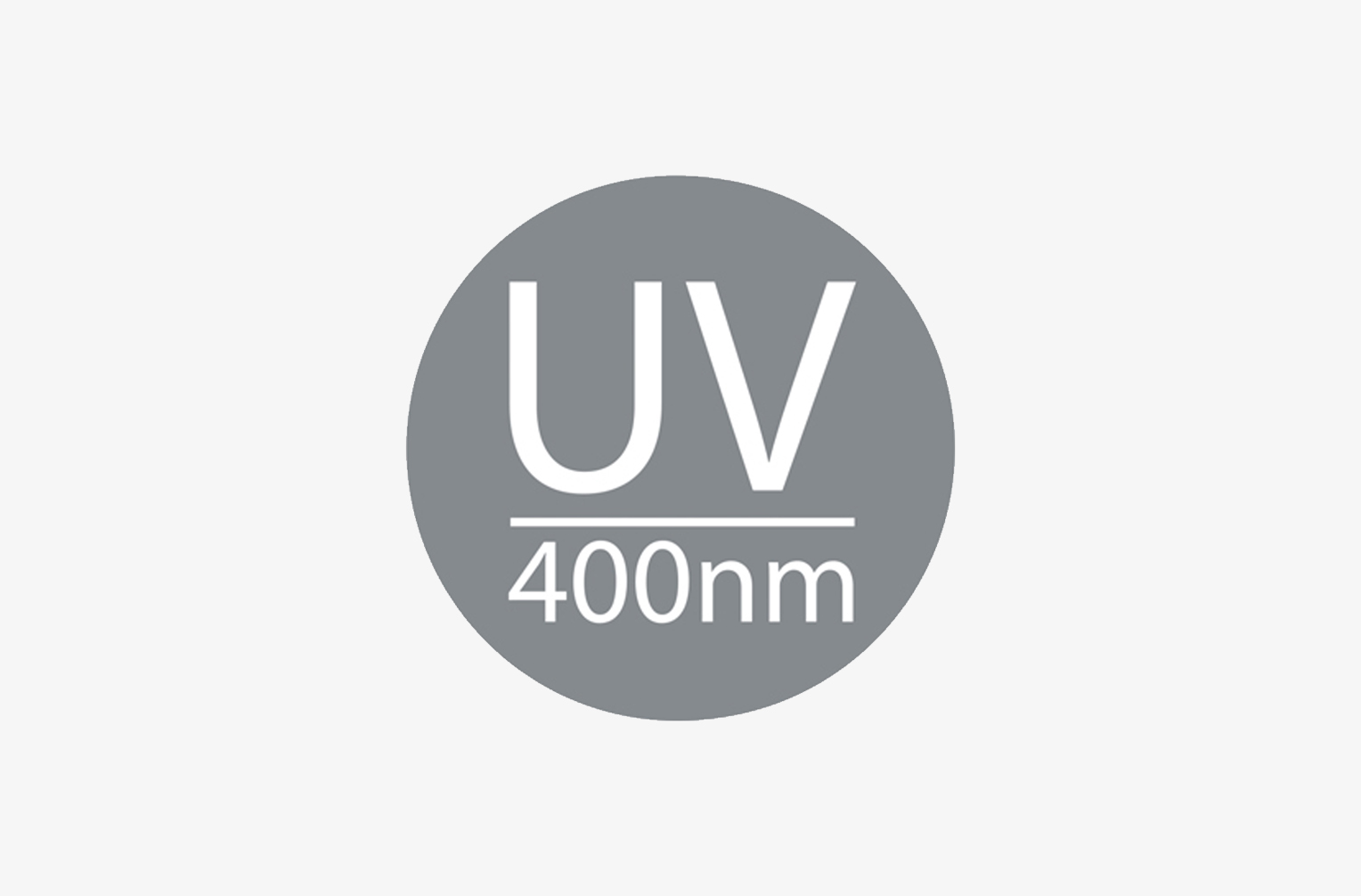 As part of our commitment to provide eyewear for life, we offer one free replacement of lenses within the first 2 years, and charge only $50 AUD to replace them after 2 years.