Authenticity Verification
Verify the authenticity of your Ozeano products and view detailed information about when and where your frames were handmade by entering your unique Product ID below.
Certificate of authenticity
All Ozeano eyewear comes complete with a certificate of authenticity, containing the unique product ID of your frames, and a date stamp of the certification.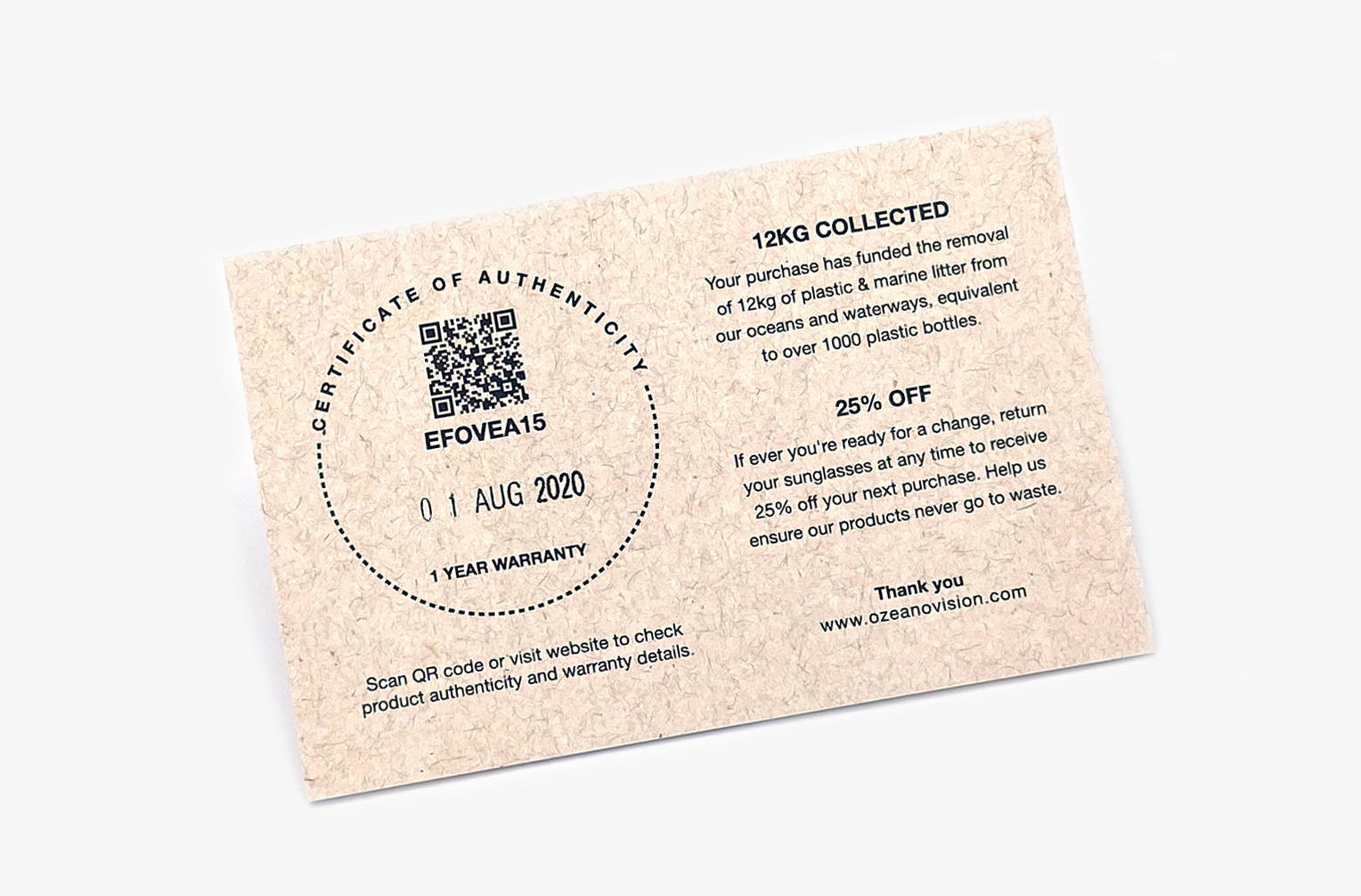 The unique 8-digit alphanumeric Product ID of your eyewear is also laser engraved on the inside of the left temple of your frames.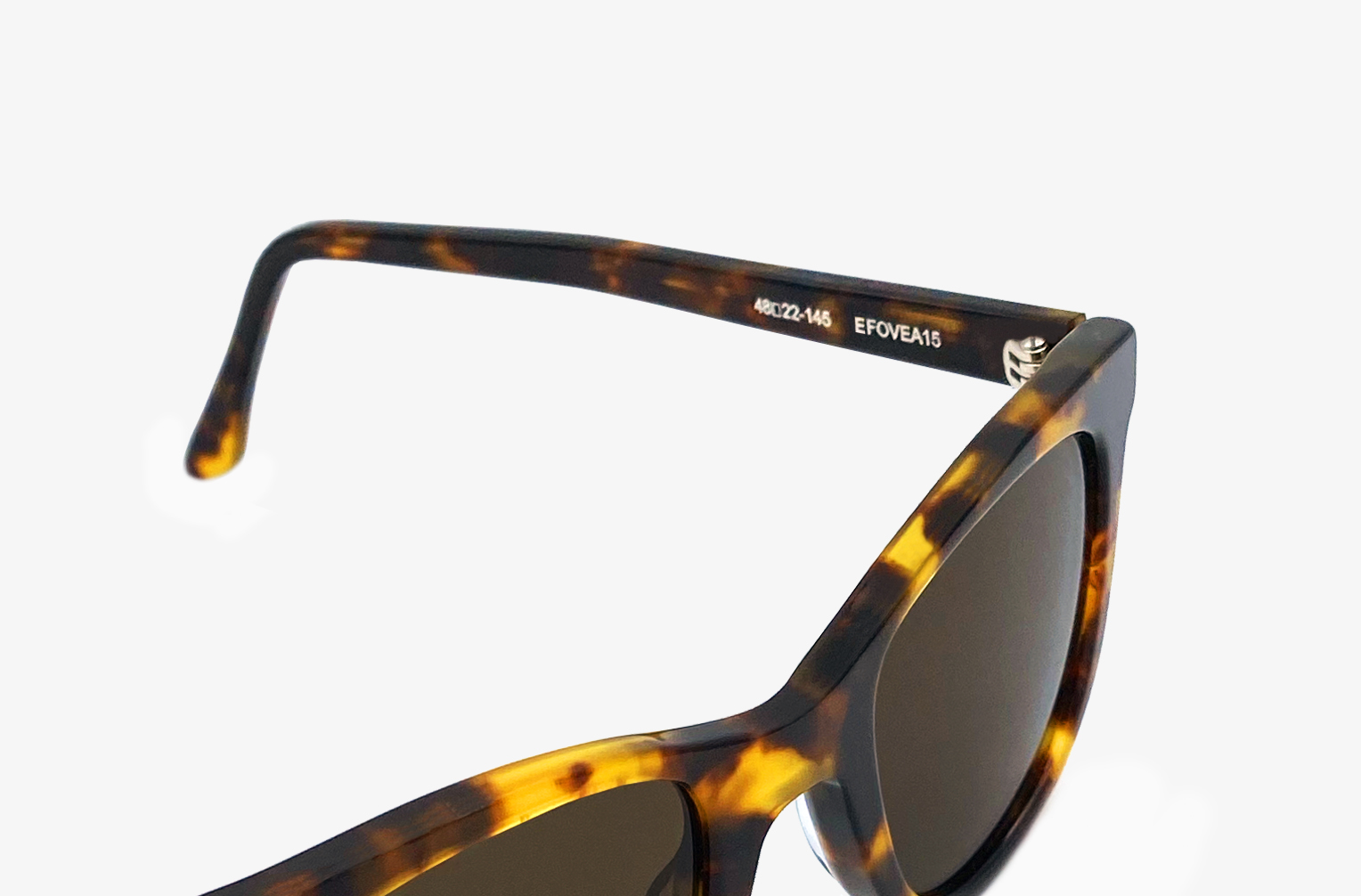 All Ozeano eyewear comes with a 1-year manufacturer's warranty from the invoice date / date of certification against any manufacturer's or material defects. We will replace or repair any purchased Ozeano eyewear where the product is faulty as a result of a manufacturing, material or fitting defect.
You must inform Ozeano of such defects within a reasonable period of time, and in any case, within one month of the date on which they are identified. Abused or mistreated eyewear, and general wear and tear, will not be covered under this warranty under any conditions. This warranty applies to frames and lenses sold by Ozeano. It does not apply to accessories that are provided by us for free with your purchase. Scratched lenses fall within normal wear and are not covered by the warranty, unless the lens issue is already present at the time of delivery. Lenses can, however, be replaced with our 'Lens replacement' offering.
For further information about the warranty, visit our terms and conditions, or contact customer support.
We offer one free replacement of our polarised and scratch-resistant lenses within 2 years of invoice date / date of certification. We can provide replacement lenses any time after the initial 2-year cover period, for a total cost of $50 AUD plus shipping costs.
Ozeano will not repair or replace any product that is deemed to be damaged from a direct result of obvious stress to the the product or general wear and tear. It is up to the discretion of Ozeano, in all their capacity and knowledge, to decide the cause of a defect or break to Ozeano lenses.
For further information about our lens replacement offering, visit the 'Lens replacement' page.